Welcome to our website!
McVoy Design Studio is a Salon located in Huntington,IN.

The culture of our salon is warm and friendly. Our team is skilled and insightful committed to quality and excellence.
Relax and enjoy a transforming experience at McVoy Design Studio.





In addition, the following amenities and conveniences are offered to make your time with us more enjoyable:
Featured Items & Specials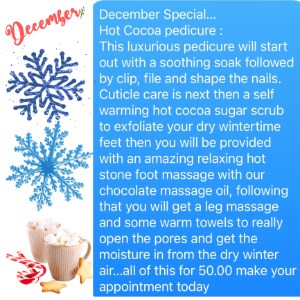 Pre book your hot cocoa pedicure appointment today, online or call 260-359-1288.
Searching for passionate individuals licensed in cosmetology. Welcoming accomplished stylist and stylist new to our industry. The culture of our salon is warm and friendly, with amazing guests. We offer hourly or commission base pay ! Apply in person or send a resume to www.mcvoydesignstudio.net